So I recently went down an internet rabbit hole of ridiculousness with regard to what the author or someone they had interviewed kept referring to as "free speech." In most contexts, this reference to "free speech" operated as an excuse for allowing hateful trolls to continue to be hateful.
Look, I am all about free speech, but I think more people need to be educated as to what "free speech" is intended to represent because hateful trolls who torment others is not the intended beneficiary.
My understanding and a much more palatable definition of "free speech" is a term that represents oppressed persons and parties that were or are persecuted for speaking their truths. There's the key word – TRUTHS.
I know there are those who say that we can't say it's not okay for anyone to say anything because that's just the gateway drug to us becoming North Korea. That's bullshit. Allowing people to hate on others FOR NO REASON OTHER THAN BECAUSE THEY DECIDED TO FUCKEN HAVE AN OPINION ON SOMETHING THAT THEY HAVE NO REAL AND RELEVANT CONCERN ABOUT OR DANGER OF BEING AFFECTED BY is beyond ludicrous. And what's worse is that we allow these fuckheads to do it ANONYMOUSLY!!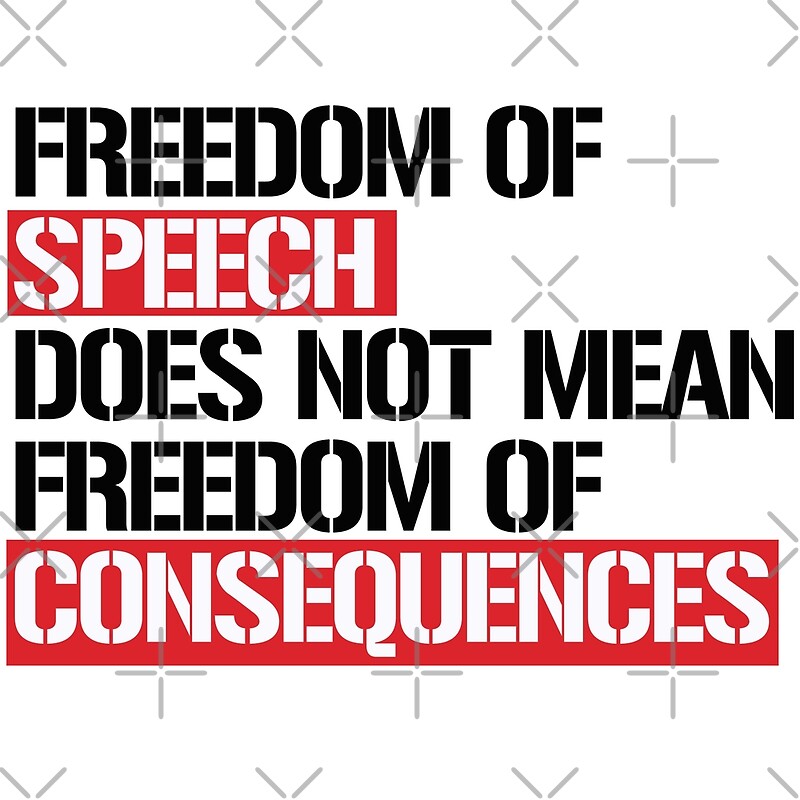 These trolls feel entitled to add hateful comments on other people's posts or pictures, leaving a trail of hate where they weren't asked to tread. I wonder how many of them would still do that if a universal law was passed that required that they use their whole name, include a picture and their physical location, in order to post a hateful comment? I think we'd see a huge decrease in the number of trolls. Why? Because trolls are internet bullies, plain and simple, and bullies are fucken cowards. If you have psychological issues that you need to work out, do it on your own time, not at the expense of another person's feelings.
I sincerely doubt that any of the people who took a stand for this liberty would appreciate it being invoked by cowardly internet trolls who comment just for attention. "Free speech" is intended for people like those in Venezuela who are actively punished by their government if they speak out about the devastating effect that they are experiencing because of the mismanagement and tyrannical ideology and actions of said government. THEY should be allowed to speak about their TRUTH.

And here's my message to all the internet trolls, listen up, bitches: