pan·a·ce·a | panəˈsēə noun (pronounced PAN-UH-SEE-UH) 
a solution or remedy for all difficulties or diseases. "the panacea for all corporate ills"  synonyms:  universal cure, 

cure-all

, cure for all ills, universal remedy, 

elixir

, wonder drug; 

informal: 

magic bullet | 

"a panacea for the country's economic problems"
Don't feel bad, dude, I had to look it up to make sure I was thinking of the right word and I only know the word because there was a phase of my life (I think it was 4th and 5th grade) where I was all about mythology and there's a God named Pan and– nevermind, long story, not immediately relevant here. Moving on.
So remember when we pledged to be Snowflake Unicorns? Okay, "pledged" may be too strong a word, but you know what I mean. Fundamentally, Snowflake Unicorns: a) invented "cool"; b) have their own individual secret and unique combination of issues as well as super powers; and c) require a recipe for balance that is specific to each of us.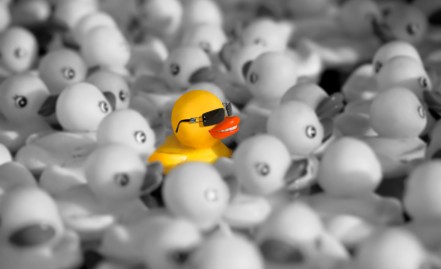 As a SnowUni (←no? not cool? well, make a suggestion, please – help your girl out, here), you've likely heard many things that point to the opposite of these 3 fundamentals. You've been put in a box with a label that might speak to a part of your issues but doesn't address all of them and doesn't feel like it's…right. Right?
I don't just mean being labeled as someone with an anxiety or other psych "disorder," I mean in all areas of life, like being put in the woods section of the band when you know you belong in percussion. Or being made to wear a cute little pantsuit when you knew you'd rock it harder in a gown or vice versa. Or being made to feel like your brainpower isn't as powerful because you have a va-jay-jay. This post is intended to speak to that, and when I say "that" I mean the sometimes well-meaning but usually misguided and way blown out of proportion Panacean Philosophies of the world.
I hope that at some point in your life you've heard someone say, whether directly or in passing or on TV, that you are special and there's no one else like you. If not, please allow me the extreme privilege…
Now that we've got that out of the way, as a one of a kind wonder, you'll have to put up with people who don't get it or maybe they've never been told about their own one of a kind wonder-ness! Whatever the case may be, generalizing is something that's done in every part of the world on every level and in pretty much any way you can think of. Is it right? No, but it serves a purpose. Generally. Hahaha! Okay, not that funny. But for real, generalization started as a means to provide a basic solution for the masses because, well, sometimes it was because there just wasn't the ability to easily access each person in the group that would be affected, sometimes it was because only a few people would raise their hand and say they were affected. Unfortunately, what it seems to have become in today's world is something that's done because of some rich assholes who make a better profit by generalizing and don't give a shit how that really helps. Sad, but true.
But you know what? Don't let those assholes win. Don't be discouraged because what's supposed to work for "everyone" doesn't work for you. Drop the zero and be your own hero because you deserve a happily ever after. You just have to keep in mind and heart that happily ever afters aren't promised, they're sought after and hard won. But totally possible. Remember the first step is to figure out what your truth is.
P.S. It took me 36 years to figure mine out, so don't be too hard on yourself if it takes you more than an hour 😉 You're worth it.
XOXO,
K